2022 - 2023 Dates and Time
From 9:00 AM to 1:00 PM every Saturday.
The Delray GreenMarket is located in Old School Square Park in Downtown Delray Beach.
The GreenMarket is a Saturday morning destination as an open-air marketplace located in Old School Square Park. Started in 1996 by the Community Redevelopment Agency, the Delray GreenMarket has become one of the most popular and charming aspects of the "season" in Delray Beach. At the GreenMarket you'll find more than 65 premier food vendors featuring local honey, farm-to-fork produce, just picked citrus, tropical fruit and juice, farm fresh eggs, artisan cheese and jams, fragrant baked goods, plenty of gluten-free, vegan and organic products, fresh cut flowers, plants and other unique gourmet fare along with live musical entertainment each Saturday from 9:00 am to 2:00 pm.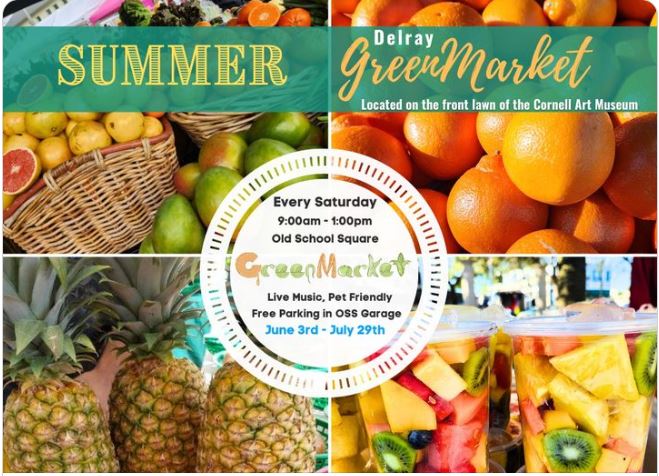 Featured Local Honey Vendor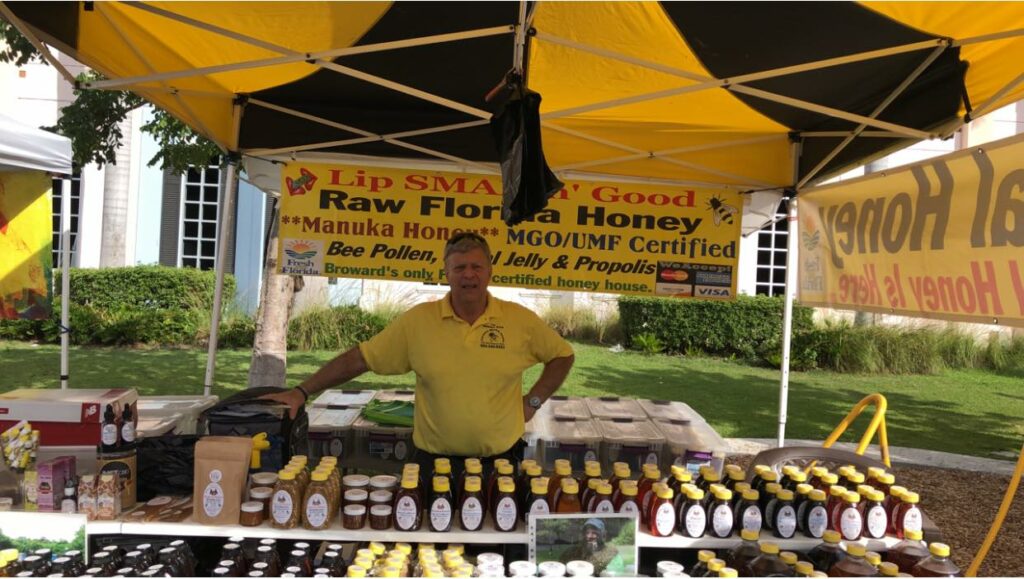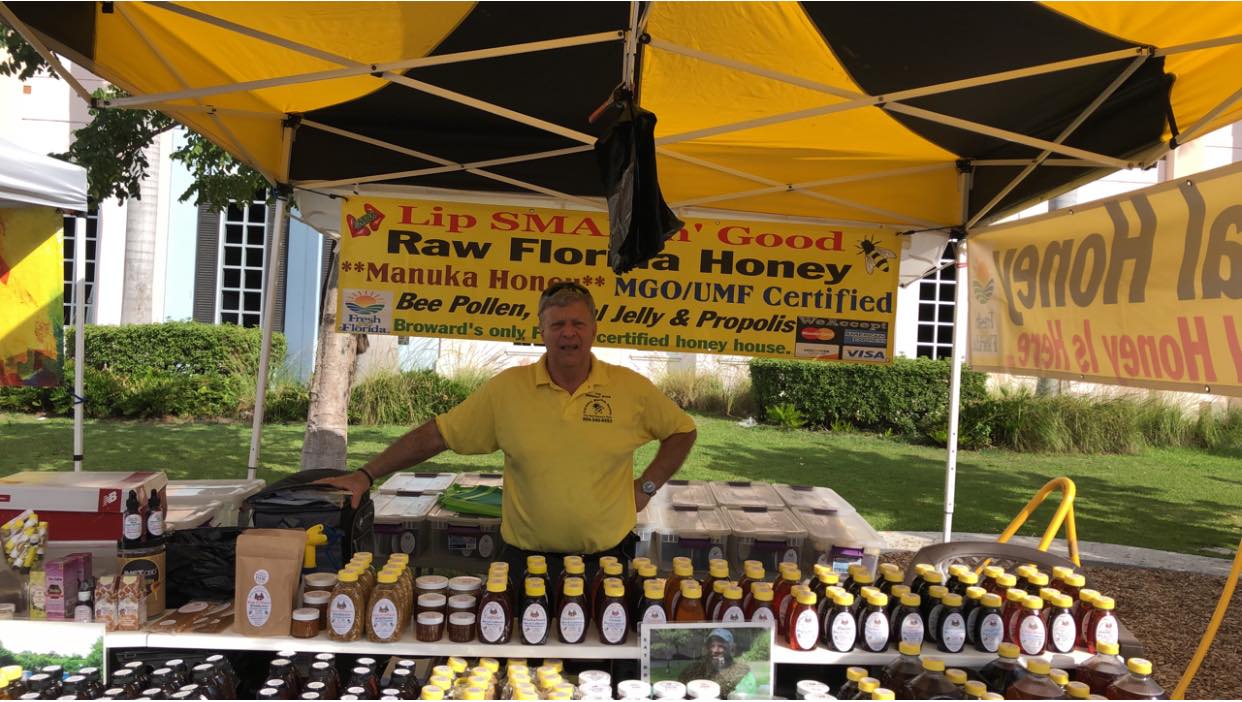 About
Find us under the black and yellow tent.  We'll be stocked with all of our lip SMAKin' good raw and unfiltered local honey, infused honey, hemp honey, manuka honey, and products from the hive.