Green Market Pompano Beach
The Green Market Pompano Beach is presented by the Pompano Beach Historical Society in partnership with the City of Pompano Beach and takes place from November – April on the second and fourth Saturday of each month from 9 am – 1 pm. We are committed to providing the community with the best and freshest fruits and vegetables, juices, baked goods, local honey, seafood and other food items, as well as orchids, plants, and health-related products and services. Visitors will also find handmade crafts, art and culinary products at the Market. Each Green Market date will have a different theme, creating unique and exciting experience every time you visit!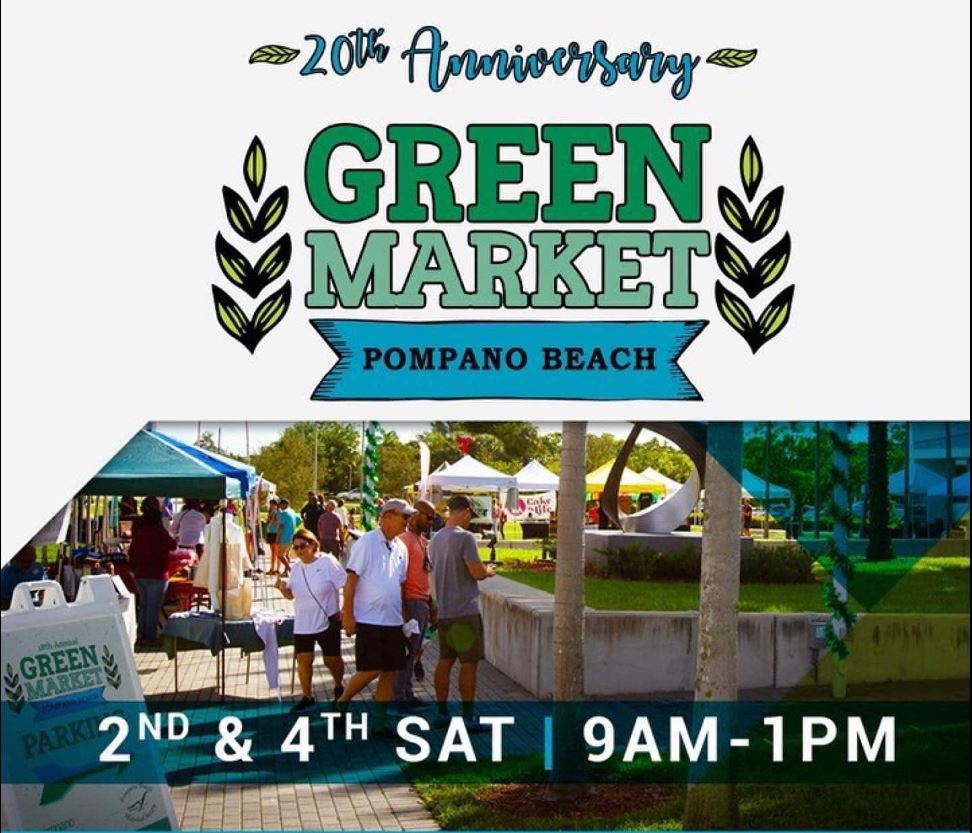 Pompano Beach Cultural Center Campus
50 W Atlantic Blvd.
Pompano Beach, FL 33060
Free Yoga on the Great Lawn, led by Michelle Rasner Cash, will take place from 10 – 11 am and unique shopping can be enjoyed throughout the event while you are entertained by the music of DJ Trish.
Schedule:
November 12: Grand Opening
November 26: Bakery Day
December 10: Happy Holidays
January 14: Fitness Day
January 28: Craft Day
February 11: Valentine's Day & Black History Month
February 25: Community Awareness Day
March 11: St. Patrick's Day
March 25: Health & Wellness Day
April 8: Spring Fling
April 22: Earth Day
Featured Local Honey Vendor